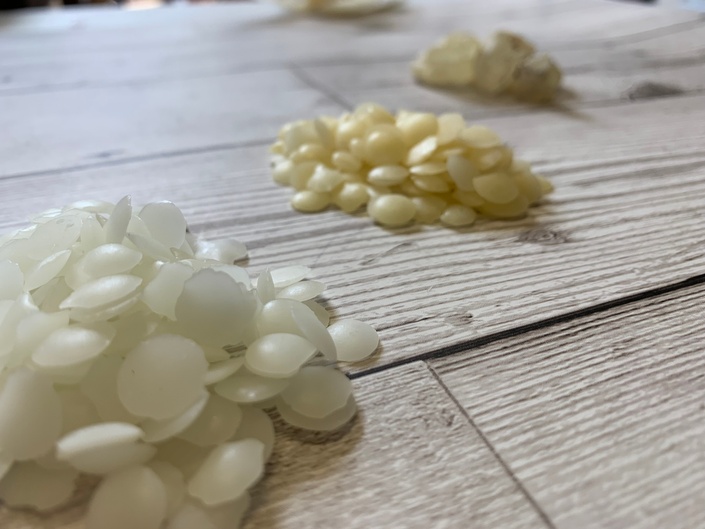 Monthly Membership and Inspiration
Inspiring Interviews, Ideas, Videos, Blogs and How To's of Encaustic Art.
Do you wish you were a part of a community of encaustic artists, who actually know what encaustic painting is?!
A place you can ask questions, and get help with encaustic... Live on a call?
Or just send an e-mail, and have those questions answered on a video?
Somewhere that leaves you inspired and bursting with new ideas and things to try?
This brand new encaustic monthly membership resource is THE place to get all your encaustic inspiration on!
A place where you don't get quizzical looks when you explain you paint with wax.
A place to ask questions, share the latest encaustic books, exhibitions, and articles.
Listen in to interviews with inspiring encaustic tutors, with the opportunity to participate in Q&A's.
(Our first interview will be with Patricia Baldwin Seggebruch!)
Become a part of a community of people who 'get' what it's all about.
A community that shares the passion that seems to grab us when we start working with this intriguing medium, which let's face it, is as limitless as your imagination!
This membership is for anybody with a fascination of encaustic.
You don't have to be a 'proper' artist to join. Likewise, you will find plenty of inspiration here if you are a practicing professional encaustic artist.
If you're fed up with wasting hours searching on YouTube, or working out which Facebook groups you're allowed to post in for an answer, you're in the right place!
Leave bursting with fresh inspiration.
This membership is for anybody with a fascination of encaustic.
50% of the content is tailored to dammar based encaustic, 50% towards the lower heat encaustic.
I believe we all have something to learn from each other. Many of the encaustic tools can overlap from one style into the other, many people don't understand the differences between the two ways of working.
I have created this membership to help with the explanation of those, and to help direct you when you're not sure where to start.
It's also a reminder not to neglect your creativity.
To encourage you to keep a regular practice of creating. Inspiring you not to let another month to slip by, without actually getting creative!
Everything in life becomes more balanced when you make the time to create.
Creativity is an act of self care. It heals. Improves your wellbeing.
Getting inspired and passionate, and actually translating that into your own work is what this group is all about!
I've created two tables of contents, which are added to every month, ensuring you can easily reference the exact articles that are of interest to you.
Meaning, you spend less time searching, and more time creating and making.
How Do I Know If This Is For Me...?
---
Let's see what resonates.....
- Just the look of wax gets you excited and leaves you with a thousand questions!
- You'd LOVE the opportunity to speak with other encaustic artists IN PERSON, who just 'GET' it!
- You're interested in finding out where people source encaustic compatible materials.
- You're fed up of being one lone encaustic voice in a sea of other better known art mediums!
- You want to save money by not buying the wrong things?
- You don't understand the difference between all the different types of waxes?
- The smell, the texture, and that FEELING you get when you look at it, and apply it... it gives you GOOSEBUMPS!
- You want to get involved with a growing community of encaustic focused artists.
- You STILL have a thousand questions?!
---
Yup... Then THIS Is For You!
---
SO HOW DOES IT ALL WORK...?
We will have monthly Live Zoom Video Calls. Ask your questions live, or by e-mail. Be live on camera and speak, or just listen in anonymously. Catch up on replays. Find information easily, without overwhelm.
There will be:
- Interviews with inspirational encaustic artists, and art suppliers.

- A community of inspiring encaustic artists, who are as crazy passionate about encaustic as you are!
- A place to share ideas, techniques and latest discoveries...
- Monthly reminders and accountability to PICK UP YOUR PAINTBRUSH! Or your iron, or stylus, or blow torch of choice!
- Encouragement, cheerleading, help in overcoming the FEAR of starting.
- New inspiring articles, latest encaustic finds, reports on museums, feedback on my Binnie Birstein Scholarship at 'The Encaustic Conference', all the latest hot off the press updates. Something new and topical each month!
- Leave bursting with new ideas, and imagination sparked!
- Build your confidence with encaustic, and grow in your artistic practices.
- Pick my brains about the leap from painting as a hobby, to a more serious pursuit, and what's involved in that jump.
What are you waiting for?
Check out the FREE 'Previews' below, and come and join the journey.
Get Inspired!
Why am I doing this...?
Encaustic has a special magic all of it's own.
In my first few years of working with encaustic, I had barely even SEEN another artists wax painting, other than online.
The handful I had seen just left me desperate to know more.
I craved that interaction, and yet, most people just raised an eyebrow at me when I enthusiastically told them what I do.... "You paint with a WHAT?!!!"
It was years before I met up with another encaustic artist in person! What an amazing feeling when I finally did. It nourished my soul to speak with somebody who 'understood'.

I would have loved to have had a resource like this at my fingertips when I was starting out, and an opportunity to actually speak with other encaustic artists.
I believe this is going to be a great place of inspiration, regardless what stage of the encaustic journey you're at...
You can never beat an in person workshop, or seeing an actual 2,000 year old Fayum Mummy panel in a museum, or viewing encaustic art first hand, but as we all know, that's not always feasible.
So, I have created this resource, in an attempt, to be the next best thing!
Scroll down to view the full curriculum.
Hit 'Enroll' to get instant access to all the content created so far, and to join us LIVE on our next monthly video call.
Any questions; just drop me an e-mail: [email protected]

Your Instructor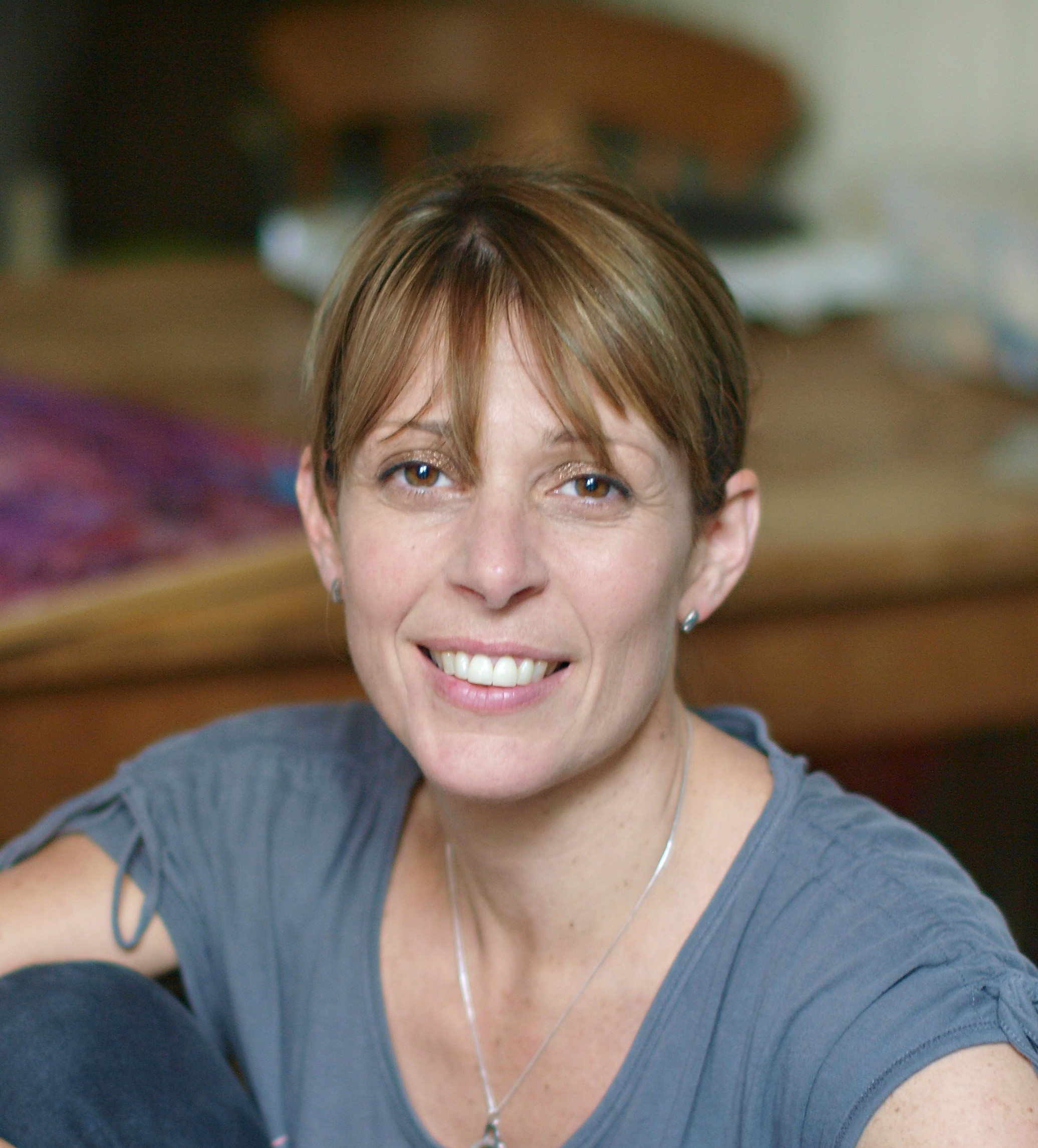 I first discovered Encaustic Wax Art in 2012, and it was love at first sight! I was absolutely entranced by this magical medium, and set out to learn as much about it as I possibly could. It touched me on a soul level like no other. On exhibiting my work, it seemed people were as entranced by this medium as I was, and so my teaching began. I've run workshops, demos, art talks and 1-1's to thousands of people over the years, from small art clubs, to The National Honey Show, and Living Crafts, helping complete beginners, who claim not to draw a straight line, through to professional artists wanting to expand their skills. Teenagers to grandparents. I am passionate about sharing this medium, which is a truly healing art form, I've seen it's therapeutic benefits time and time again, so, I'm on a mission to share it with as many people as I can, in a fun, friendly, and accessible way for all.
Course Curriculum
Membership Info
Available in days
days after you enroll
Index - Save time. Get straight to the Information that interests you
Available in days
days after you enroll
Questions about the Membership
Available in days
days after you enroll
Frequently Asked Questions
When does the course start and finish?
This course is a paid monthly membership. You will have access to the full library of content and historical calls for as long as you keep your membership subscription current. You can cancel at any time, with a 30 day cancellation policy. Access to the course will cease after the 30 cancellation period.
What if I am unhappy with the course?
We would never want you to be unhappy! If you are unsatisfied with your purchase, contact us in the first 14 days and we will give you a full refund.